No matter how much one may hope otherwise, sometimes life takes unexpected turns that require us to need the services of an attorney. A good lawyer is someone you can depend on to be on your side, fighting for your rights or the compensation you deserve.
Daigle Law Office, along with its professional staff of paralegal and legal assistants, has provided Massachusetts residents with skilled legal representation for over 10 years.
We are a full-service law firm, with offices on Cape Cod and in Norwell, MA. We specialize in bankruptcy law, however we also offer professional legal representation to our clients who need probate representation, foreclosure protection, personal injury and accident compensation and civil representation.
We pride ourselves on providing cost-effective legal services to individuals and businesses on Cape Cod and the Islands, Plymouth and the South Shore area of Massachusetts.
Meet Our Staff
Attorney Peter Daigle
Attorney Jason Paul White
Catherine Domurat
Office Manager
Karyn Lukas
Chapter 7 CoordinatorWith over 16 years of experience working in the bankruptcy field, Karyn is the Chapter 7 Case Administrator. She has been a part of Daigle Law Office since 2013."Means Testing", "lien avoidance". "exemptions", etc. You may not be familiar with these technical bankruptcy terms, but Karyn Lukas is. Each of these terms and many more are the explicit bankruptcy issues where Karyn Lukas uses her 16 years of bankruptcy preparation and filing experience.This experience allows her to operate as an invaluable member of the Daigle bankruptcy team to obtain the client's "diploma" – a Discharge of debt."We create a lot of bonds with our clients. It's so emotional and very intimate because they are divulging their entire lives to us. We meet them in a time of their greatest struggles and help them through it all. The greatest reward is seeing the relief and peace on their faces when they have completed the process. We create life long bonds with our clients and most are even strengthened by the entire experience".In her free time, Karyn enjoys spending time with her husband, three children and her pets. She also likes travelling and enjoys the smaller things in life.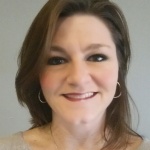 Tracey Diggins
Chapter 13 CoordinatorAs the Chapter 13 Case Administrator, Tracey Diggins handles the complex reorganization bankruptcies. While she enjoys the complexities of her job, her greatest satisfaction comes in getting financial relief for the clients and seeing the difference this makes in their lives. "We have a lot of people who come in here in crisis, and we are able to make them feel better. You can see the relief in their face. That is why I work here," she says.She says it is a 24 hour a day job because financial worries are not limited to 9-5. They keep clients up at night. "There are always emergencies; there is always something someone is struggling with. Our job is to take the worry off."When Tracey isn't working, she enjoys spending time with her husband, her 5 kids and her 3 dogs.

Carla J. Roy
Foreclosure Defense CoordinatorHaving worked in real estate for 35 years, Carla uses her extensive knowledge in the Foreclosure Defense, Real Estate, and Short Sale Department to guide borrowers through the necessary steps to avoid foreclosure. Before coming to Daigle Law Office in 2013, Carla worked for a non-profit agency as a foreclosure prevention counselor where she offered borrowers assistance with completing the government forms for loan modifications. The missing link was negotiating a workout on behalf of the borrower. At Daigle Law Office Carla works for the borrower, from submitting the application to negotiating successful workouts. "Nothing makes me happier than saving someone's home from foreclosure. I am committed to our clients because their home is their biggest investment. It's more than a roof over their heads. It's their security blanket".When Carla is not at the office helping clients, she enjoys studying the art of homesteading and searching for a new dog. She likes the creative side of the real estate business, developing and managing commercial and residential properties.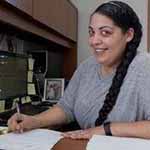 Briana Letendre
Financial Department ManagerBriana joined Daigle Law Office in September 2015 as the Financial Department Manager after working for a local bank for several years. Born and raised in Falmouth, Briana went to school for accounting and when an acquaintance approached her about the opening at Daigle Law Office; she knew it would be a good fit. Briana is responsible for all aspects of accounting at Daigle Law Office.Married in 2014, Briana and her husband have two daughters, ages 11 and 16, and recently purchased a house in Mashpee. A fixer-upper, Briana and her husband spend time doing renovations and enjoying their children and dog.

Denise M. Restino
Personal InjuryDenise has been in the legal field for 35 years and has broad experience in various areas of law. Her area of expertise, however, lies in personal injury and civil litigation. Working two days a week, Denise handles personal injury cases which include motor vehicle accidents and slip and fall incidents. Her handling of a personal injury file involves the entire handling of the file from initial contact through settlement. Throughout her handling of the file she is committed to being in frequent contact with a client and to ensuring continuing availability to answers questions and concerns."I want each client to feel he or she is receiving my full and undivided attention and that I am always available to them." I am a "people person", and I enjoy working closely with my clients and staying connected to them." Denise has been trying to retire for the past few years, but says she is not ready to give up her two days a week just yet, even though "I am busier now than ever with work and my personal life." She volunteers one day a week at Hospice, is an avid reader, and enjoys spending time with her husband of almost 26 years, her children and grandchildren, and family and friends! Denise is the family historian; and in addition to genealogy research, she has been journaling short daily notable stories or events in her calendar for many years, hoping one day to condense it into a record for her children and grandchildren to peruse… 
Whatever your particular situation, we deliver unparalleled and personalized legal services. Call our Cape Cod or Norwell office today to request a free confidential consultation and ask us about what we can do for you.